Increase chance of regulatory approval of your drug development plans
Substantially reduce project risks
Delegate procedural work
Do you want to increase the likelihood that authorities are in line with your clinical trial plans and accept your data? One of the best ways is meeting the authorities to obtain their scientific advice. Lumis is curious to learn about your investigational product and can support you in communicating with authorities, procedural work, and briefing document preparation. We are familiar with the needs and culture of small companies and know how to prepare, organise, conduct and follow-up on Scientific Advice meetings with national authorities and European Medicines Agency (EMA). We help you prepare the needed documents and guide you through an efficient process for regulatory acceptance.
Are you looking for EMA incentives to substantially reduce costs of regulatory fees? Lumis offers procedural support to register your company as a small or medium-sized enterprise (SME). You can also rely on us for applying for orphan designation at EMA for product developed in rare diseases and to take advantage of the incentives provided by the EMA. Our experts provide full support to formally apply for the orphan designation and coordinates the meetings with the EMA.
What we can do for you
We guide you through
Delegate procedural work, and your focus can remain on the science. We provide you with vital resources and essential expertise.
Scientific Advice meeting with EMA and national regulatory authorities in Europe
Registration as a Small or Medium-Sized Enterprise (SME) at EMA
Application for Orphan Designation at EMA
Not sure what a specific regulation says or want to know more about the meaning behind a certain term? Visit our glossary.
Our expertise, your benefits
Specialist support for SMEs
We are a small, flexible and approachable company, located in Berlin (Germany), specialized on the needs of small to medium-sized enterprises. Our experienced project managers safely navigate you through the process, always focusing on timelines and cost-efficiency. A proven track record of successful collaborations makes us confident that we find a solution to your concerns.
Contact our experts to find out more!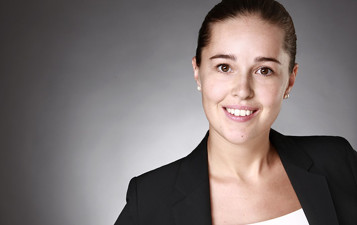 Dr. Frauke Bach
Project Manager
Phone: +49 30 235911-599
We look forward to helping you find your best fit in outsourcing your clinical trials!