Tailored to your specific needs
Timesaving and cost effective
Best fit, best services
Together with you, we develop the most suitable outsourcing strategy for your specific clinical projects. Through a joint decision-making approach, we generate a CRO (Contract Research Organisation) and vendor selection process customised to your expectations, your resources and your goals. Guided by our Lumis experts, you will find the right balance between outsourcing, insourcing and your own input.
What we can do for you
We acknowledge your specific needs and priorities as a sponsor while also reflecting your size, budget and clinical stage of drug development. Our procurement experts work closely with you to ensure that your selected CRO and vendors provide the best fitting services at highest quality.
Individually customised outsourcing strategy
Definition of priorities, resources and budget
Evaluation of your roles and expectations
Generation of a fully integrated budget plan
CRO and vendor selection
Full-service proposal management
Evaluation of cost drivers
Assessment of the best cultural fit
Creation of a partnership with your CRO/vendor
Contract management
Development of master service agreement and contract negotiation
Legal support and legal advice
Not sure what a specific regulation says or want to know more about the meaning behind a certain term? Visit our glossary.
Our expertise, your benefits
Your experts at Lumis Life Science Consulting are specialised in outsourcing and vendor management and have been building bridges between sponsors and CROs/vendors for more than 20 years.
Contact our experts to find out more!
We look forward to helping you find your best fit in outsourcing your clinical trials!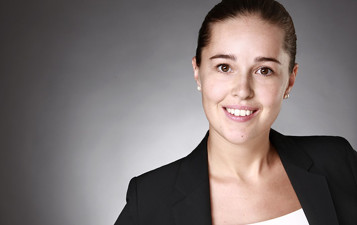 Dr. Frauke Bach
Project Manager
Phone: +49 30 235911-599
We look forward to helping you find your best fit in outsourcing your clinical trials!
More about Outsourcing Clinical Trials in Lumis' Content Hub
Are you ready to outsource your clinical trial?
Outsourcing in Clinical Trials
-
Outsourcing of clinical research to a CRO or other vendors is a critical business process with a high impact on the outsourcing company and its procedures, especially for small sponsor companies. …